1. A Tree Grows in Brooklyn by Betty Smith
I read this in jr. high thanks to my dear friend lindsay, she made me realize how wonderful the classic books can be.
2. The House on Mango Street by Sandra Cisneros

When i was in high school, amber and i got in the habit of stealing all the books that we had to read in english, this one is my favorite, stolen when i was a senior.
3.The Book Thief by Markus Zusak
Speaking of stolen books, i just read this a couple of months ago and i absolutely adored it. it is about a little girl who lives in nazi germany and is narrated by death. i think right now it is my all time favorite.
4. Twilight, New Moon, & Eclipse by Stephenie Meyer

Oh Edward my love! What else can i say to the vampire that i adore?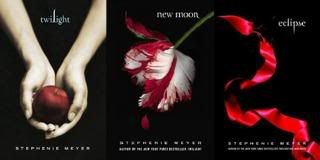 5. The Little Prince by Antoine de Saint-Exupery

The best book an adult can read to understand a child. so simple and so full of truth.
QUOTE:
"To me, you are still nothing more than a little boy who is just like a hundred thousand other little boys. And I have no need of you. And you, on your part, have no need of me. To you, I am nothing more than a fox like a hundred thousand other foxes. But if you tame me, then we shall need each other. To me, you will be unique in all the world. To you, I shall be unique in all the world…"